Everyday minimalist fine jewelry, inspired by the stories we tell.
Every piece comes to life through a story intricately woven into its core and design, a modern myth that is transformed into wearable fine jewelry.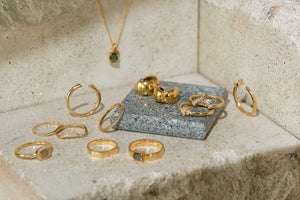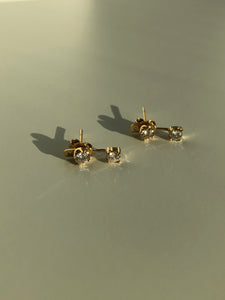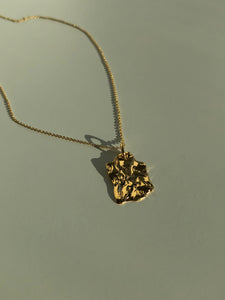 One-of-a-Kind & Limited
Exclusive and unique fine jewelry that's produced in limited quantities (only one or just a few per design). The distinct shape, color, and character of the precious stones that we use for this capsule collection mainly influence each piece's design and availability. Once we get hold of a stone that we like, we build around it to further highlight its beauty and make it into Modern Myth's signature wearable jewelry.
SHOP NOW
Our ultimate goal is create beautiful fine jewelry that transcends time and tells its own story — stories that begin even before the jewelry is conceived, stories that breathe life into each crafted piece, and stories that continue on.
Every Modern Myth piece carries with it a unique narrative, embodying your personal connection to the design and what it means to you. It is the story that inspires and brings to life the jewelry.
This is how your modern myth becomes Modern Myth.
OUR STORY
Modern Myth offers a range of designs, including minimalist jewelry from past to present collections available for purchase (mostly made-to-order); as well as bolder and exclusive pieces as part of our one-of-a-kind portfolio (only one or a few per design).
Our second focus is our custom design service to create
bespoke pieces for clients, bringing their vision and story to life.
CREATE JEWELRY WITH US
Your Second Skin
Further defining how Modern Myth is everyday wearable minimalist jewelry, we present more pieces to add to your essential go-to collection.
Our solid gold fine jewelry is designed to be worn whenever and wherever; pieces that you don't have to take off. Even when you're out having the busiest day, sweating it out with exercise, having fun in the water, or just staying at home – you'll always be wearing our jewelry as your Second Skin.
SHOP NOW